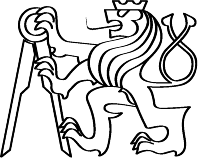 PESW 2014

The 2nd Prague Embedded Systems Workshop
June 12-13, 2014
Roztoky u Prahy, Czech Republic

Sponsors
EATON
Eaton European Innovation Center, in Roztoky (Prague) would like to sponsor up to 5 eligible participants who are working in the area of Fault Tolerant Controls Technologies.
Interested participants should send their nomination to Dr. Engelbert Hetzmannseder (EngelbertHetzmannseder@eaton.com).

Please include the following in your e-mail:
Subject: PESW – Eaton Fee Sponsorship
Biography or CV (as attachment)
Brief description of the topic you work on (less than 200 words, no attachment)
Focus: Fault Tolerant Controls
The candidates will be chosen based on technical fit (Fault Tolerant Controls).


At the Eaton European Innovation Center research and development for fault tolerant control systems is performed. Related key disciplines are: Model-based design & analysis, Dependable Systems, Safety function design & verification.

The newly established Eaton European Innovation Center in Prague, Czech Republic, is Eaton's fifth global Innovation Center with "Power of One" capabilities for Energy Efficient Power Systems including Electrification of Transportation, Vehicle, and Aircraft applications.

Eaton is a power management company providing energy-efficient solutions that help our customers effectively manage electrical, hydraulic and mechanical power. A global technology leader, Eaton acquired Cooper Industries plc in November 2012. The 2012 revenue of the combined companies was $21.8 billion on a pro forma basis. Eaton has approximately 102,000 employees and sells products to customers in more than 175 countries.



ASICentrum

Czech Technical University in Prague
The conference has been sponsored by the CTU grant SVK 21/14/18.